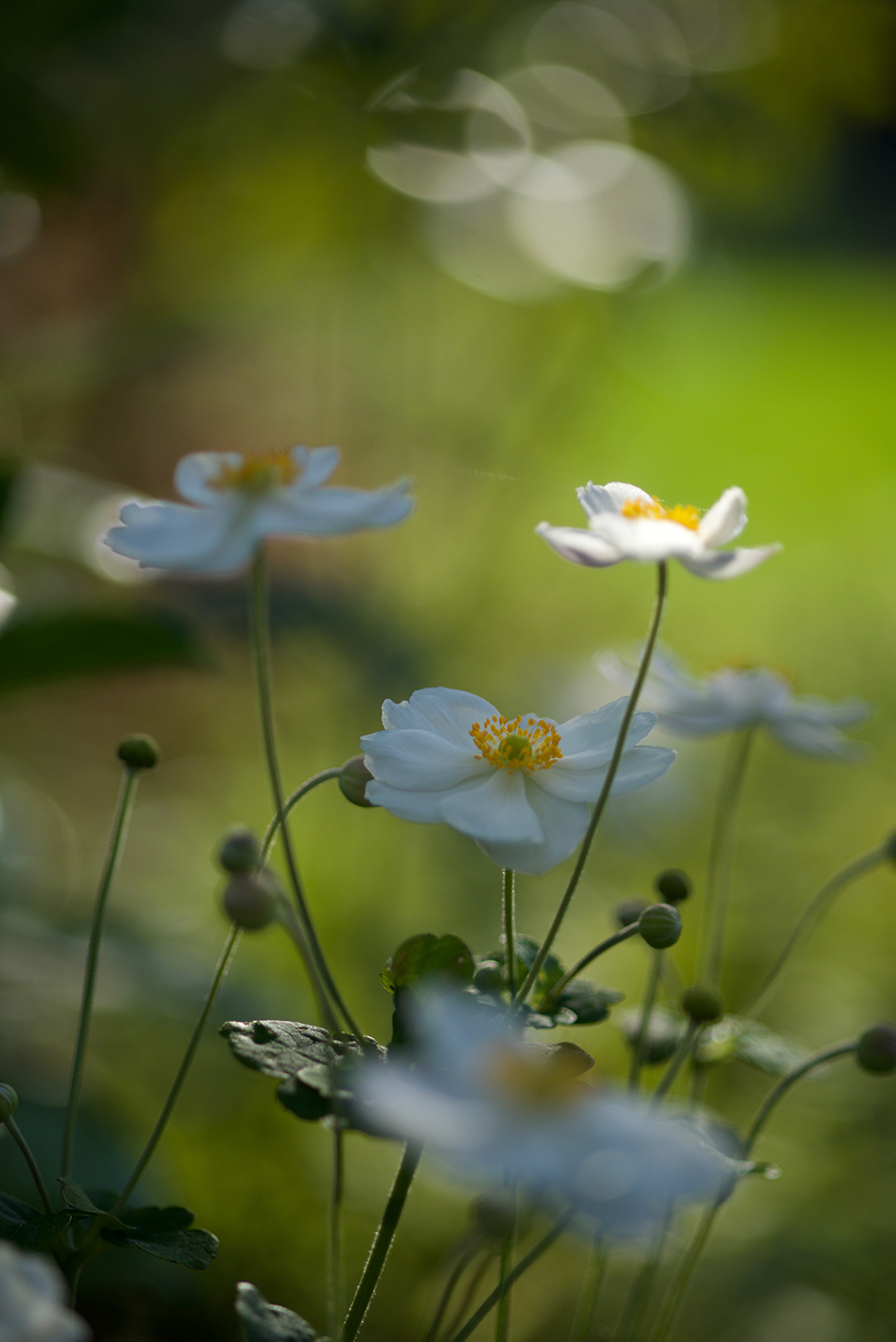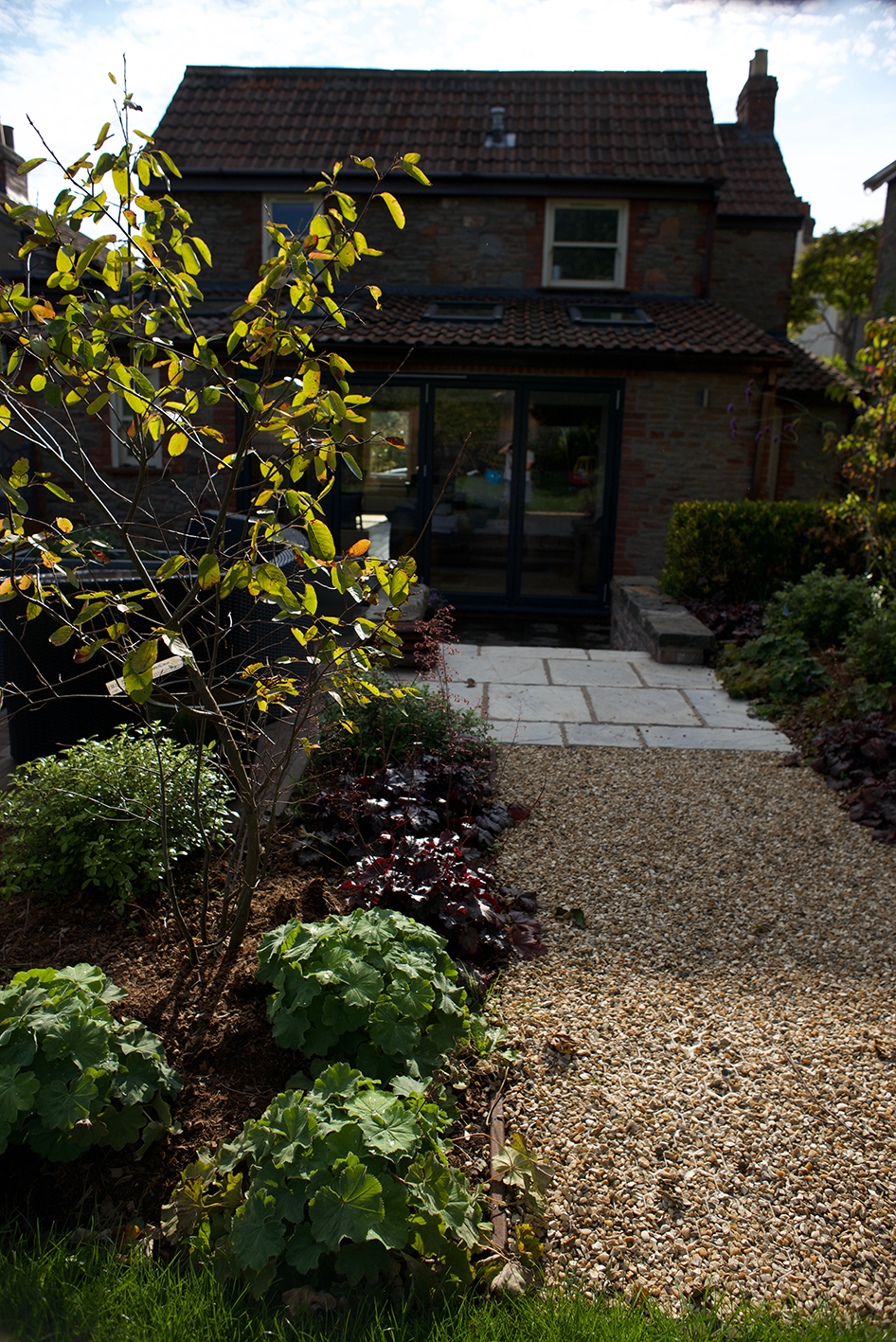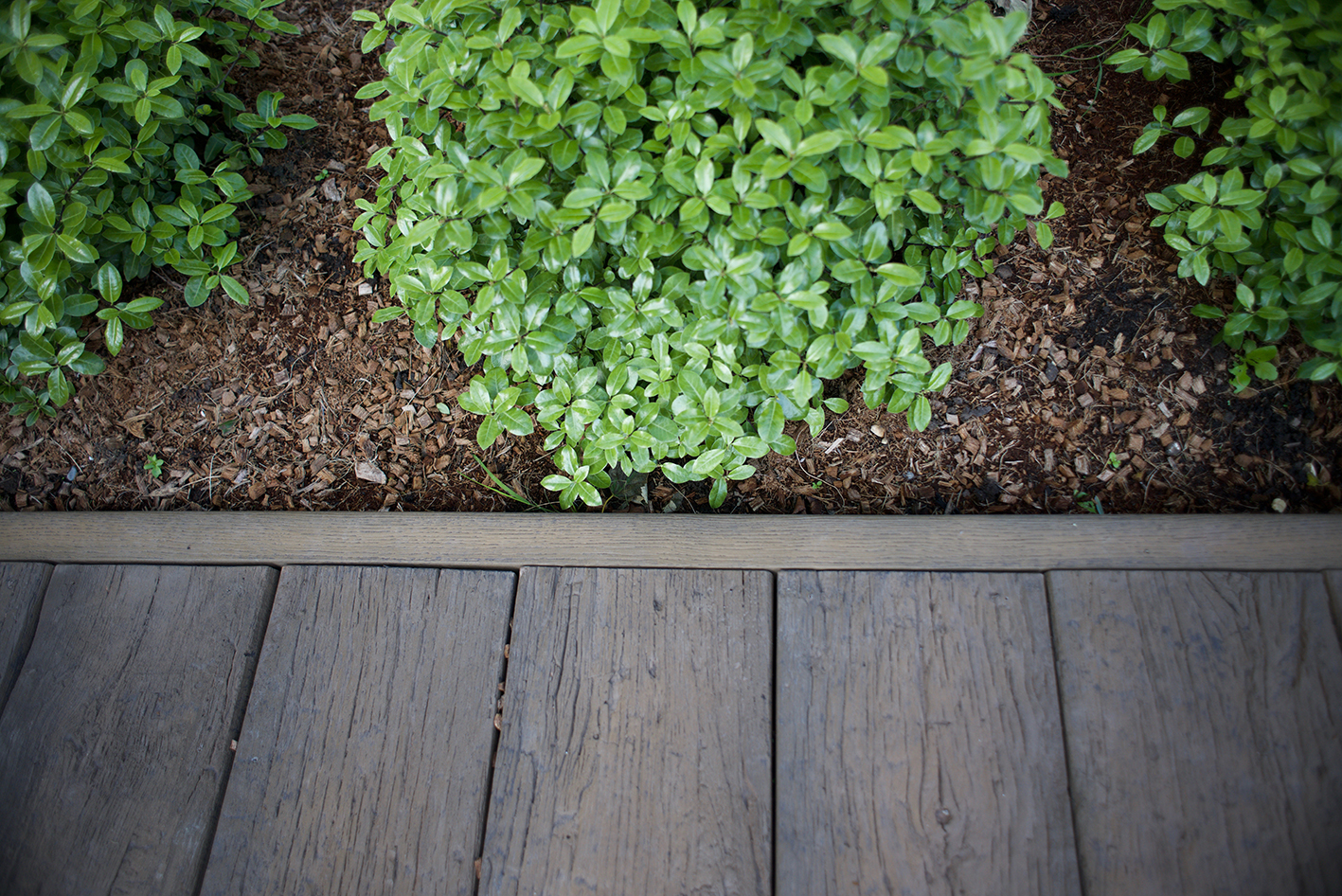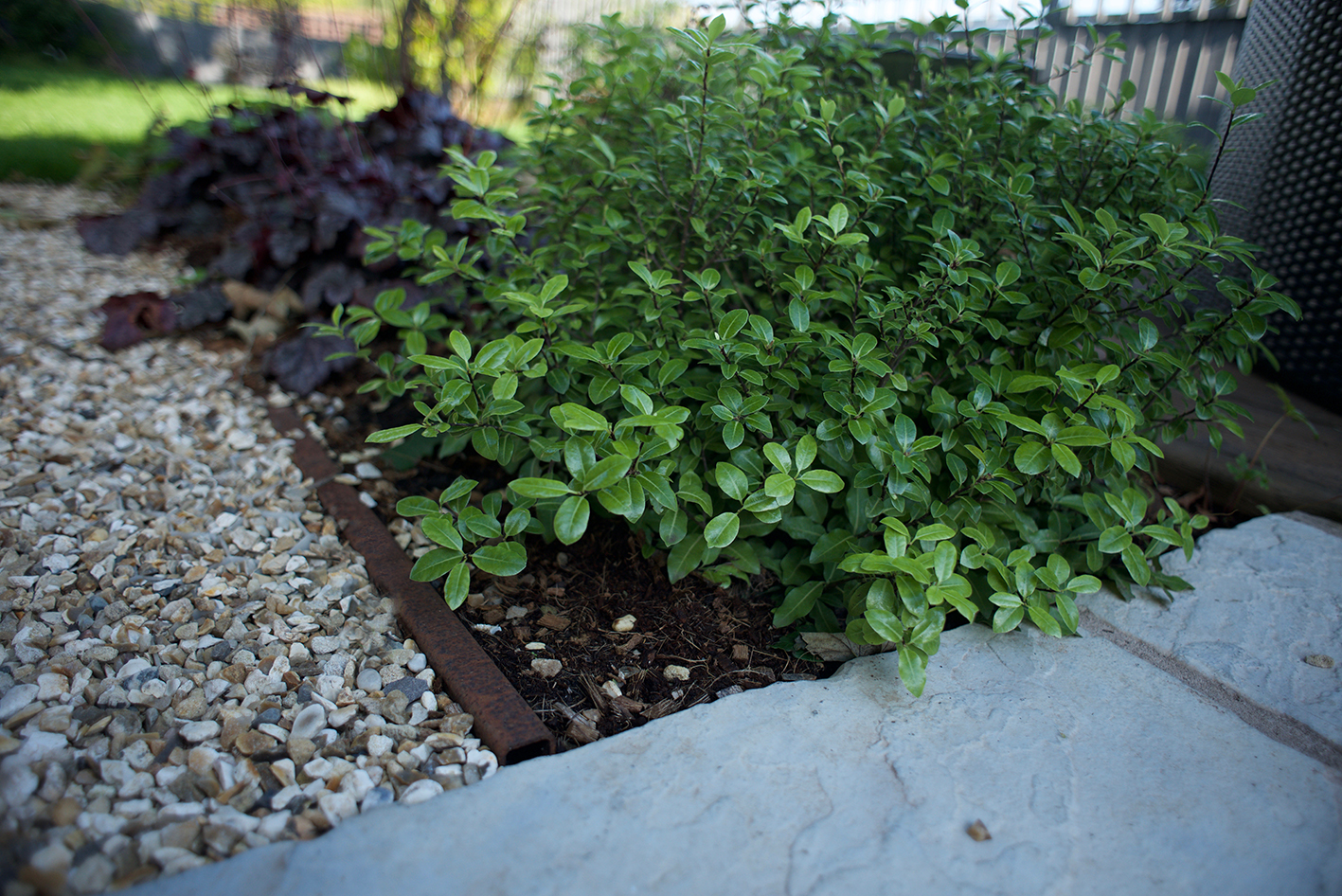 We have used natural materials including stone and wood that compliment the period of the house. The retaining wall has been rebuilt in natural stone. Existing deck was replaced with weathered oak Millboard and a built in bench in solid oak was placed on the patio with free standing table for entertaining and eating outside.
The sheds on the left of the garden sit at the top of the slope and required steps to be landscaped in, to allow for better access. We have used gravel and timber steps.
A large area of lawn was left for the children to play football and run about.
We have used natural looking planting towards the rear of the garden to tie in with the woodland beyond and more formal planting near the house with evergreen shrubs to give structure throughout the year. Culinary herbs have been planted in large rectangular planters by the house for ease of access. The plants are low maintenance and resilient enough to withstand children playing around them. Flowering evergreen shrubs and some hardy perennials have been used to achieve a beautiful scheme without being overly precious.
The area around the sheds and deck benefit from large planting beds to soften and lead the eye into the rest of the garden. The perimeter of the garden also benefits from planting beds to soften the edges, in turn leading your eye to the view of the valley.